SPRING ROLLS À LA JOYA®
Take a bite out of spring !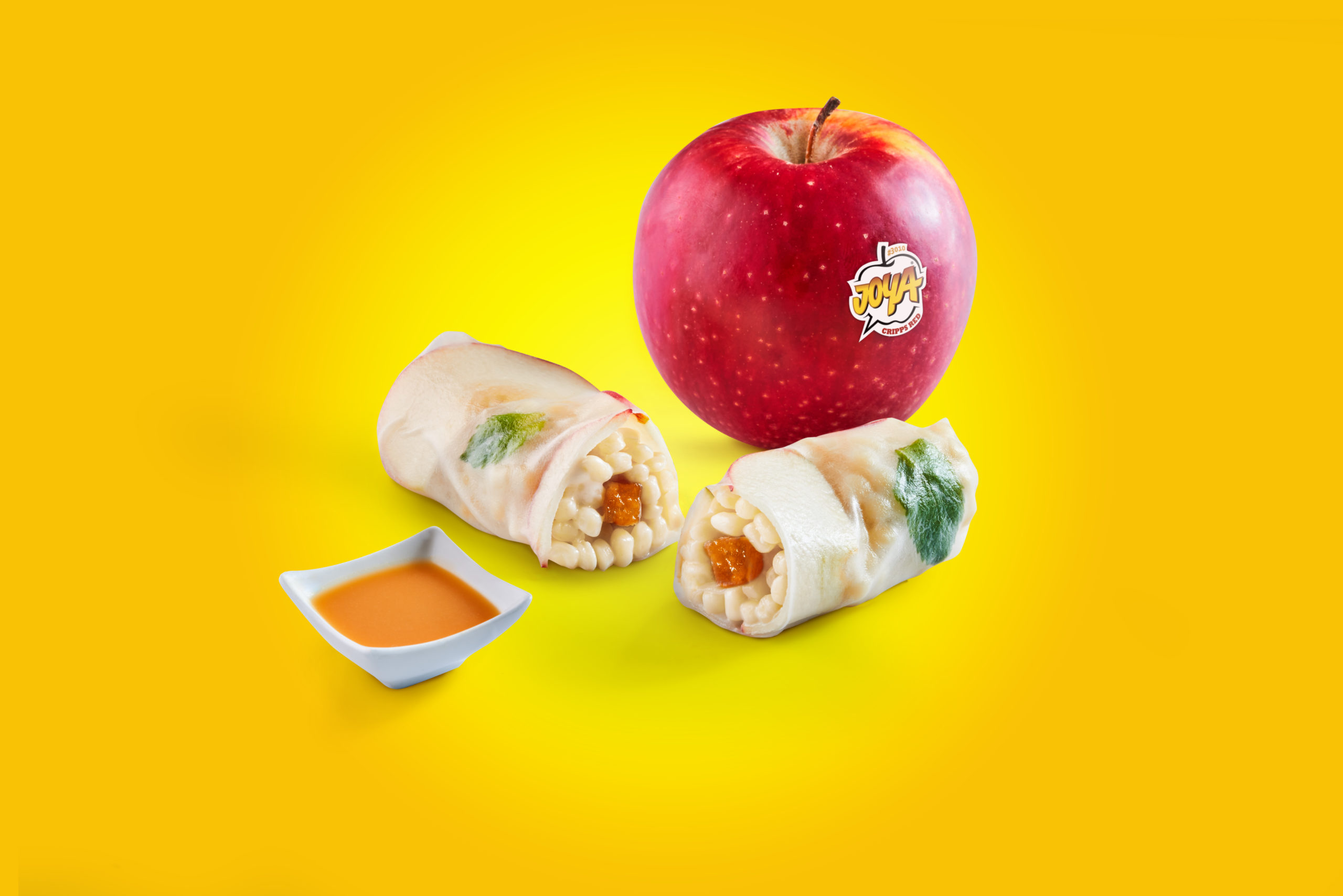 Ingredients for 4 :
2 JOYA® apples
4 rice sheets
100g of Tapioca
250ml of coconut milk
50g of white sugar
10g of brown sugar
20cl of cider
10cl of liquid cream
A few mint leaves
1Cook the Tapioca in coconut milk, seasoned with brown sugar and white sugar.
2Without peeling your JOYA® apples, cut the first one into thin slices (16 in total) and the second into thin sticks.
3Caramelize the sticks with 10g of sugar then, once the apples are cooked, deglaze with the cider, then the cream.
4Soak the rice sheets for 2 seconds in water (do not soak them all at the same time), then arrange the mint leaves and 4 thin apple slices per sheet.
5Cover with a thin layer of Tapioca and arrange the caramelized sticks in the centre.
6Roll the rice sheets with the filling to form the spring rolls.
7For those who always want more, coat your rolls with the caramel from baking the apples, and serve !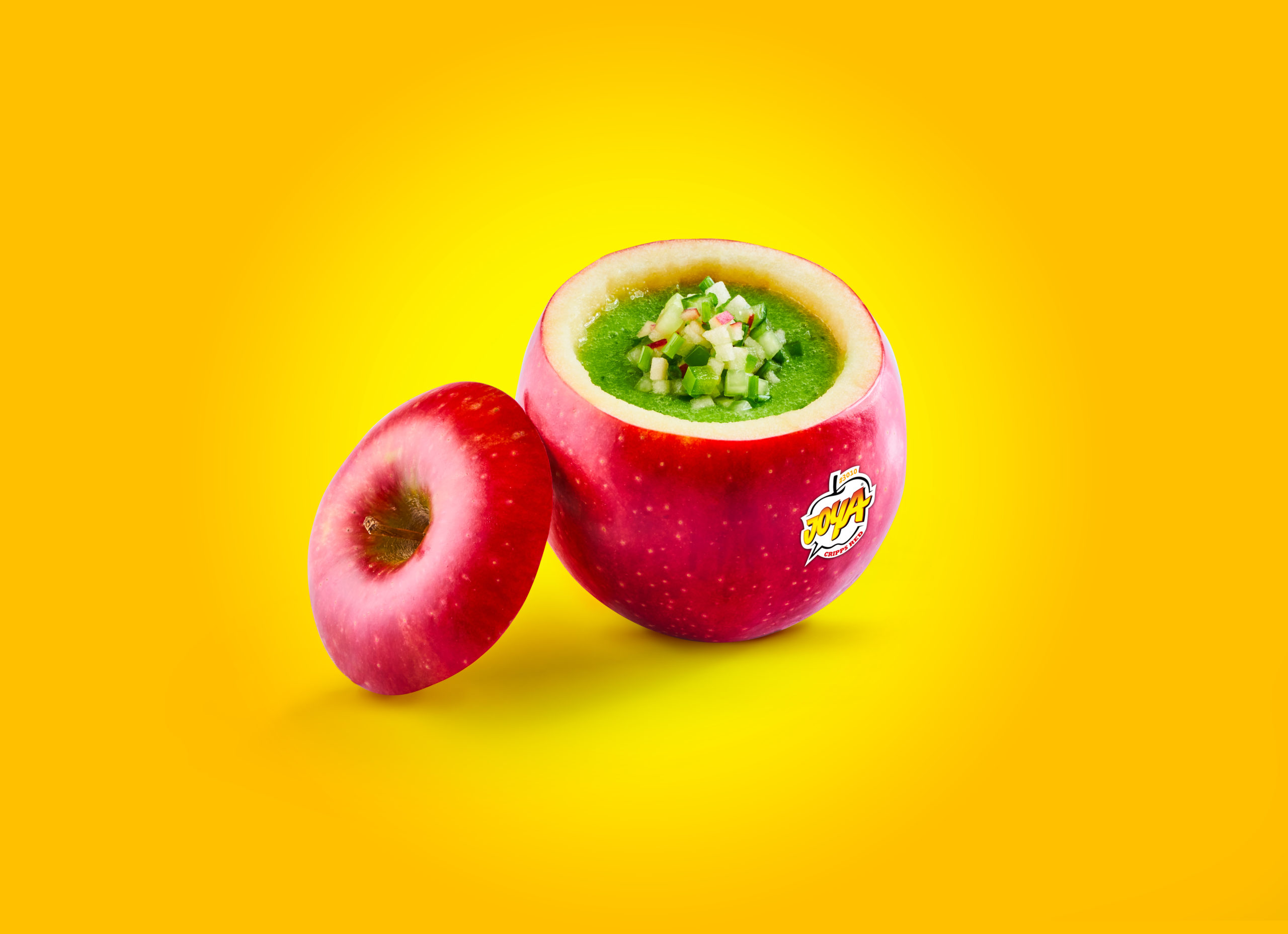 THE JOYAZPACHO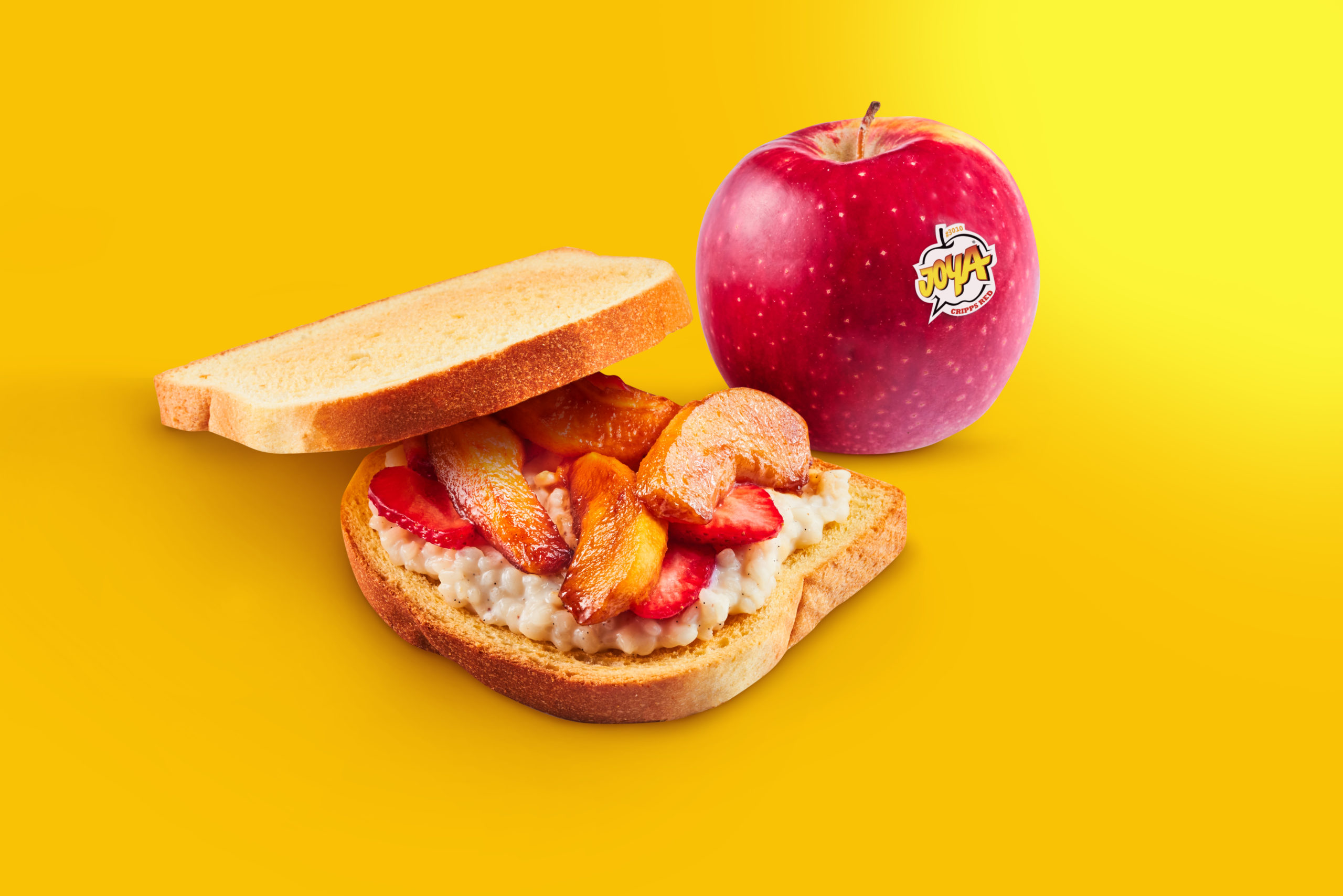 THE CROQ' JOY'