THE CROQ' JOY'
Who said croque-monsieur sandwiches had to be savoury ? At JOYA®, when you enjoy a croque-monsieur, it's for dessert, period !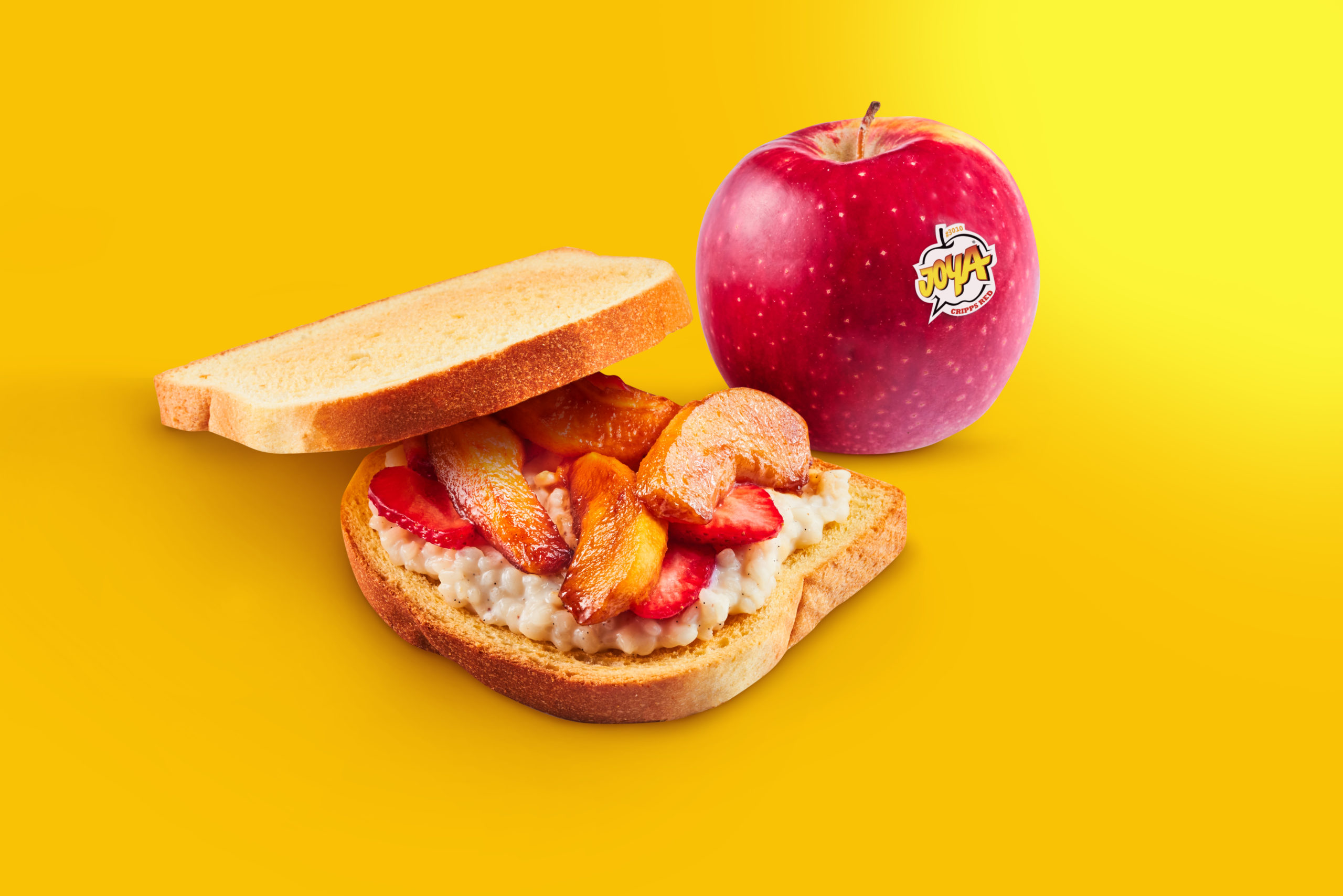 Feeds 4 :
4 JOYA® apples
8 slices of sliced brioche
100g of round rice
150ml of milk
25g of sugar
1 vanilla pod
150g of strawberries
100g of brown sugar
50g of butter
1Cook the rice with the milk, sugar and vanilla pod.
2Peel your JOYA® apples, cut them in 4 and remove the cores.
3Arrange them in a baking dish, sprinkle them with 100g of sugar and butter cut into small pieces.
4Bake at 160 degrees for 25 minutes.
5Cut the strawberries into thin slices, toast the brioche slices.
6On 4 slices, spread the rice pudding, then the strawberry carpaccio and finally 4 apple quarters. Then cover with the remaining brioche.
7To be enjoyed warm and above all, with a smile !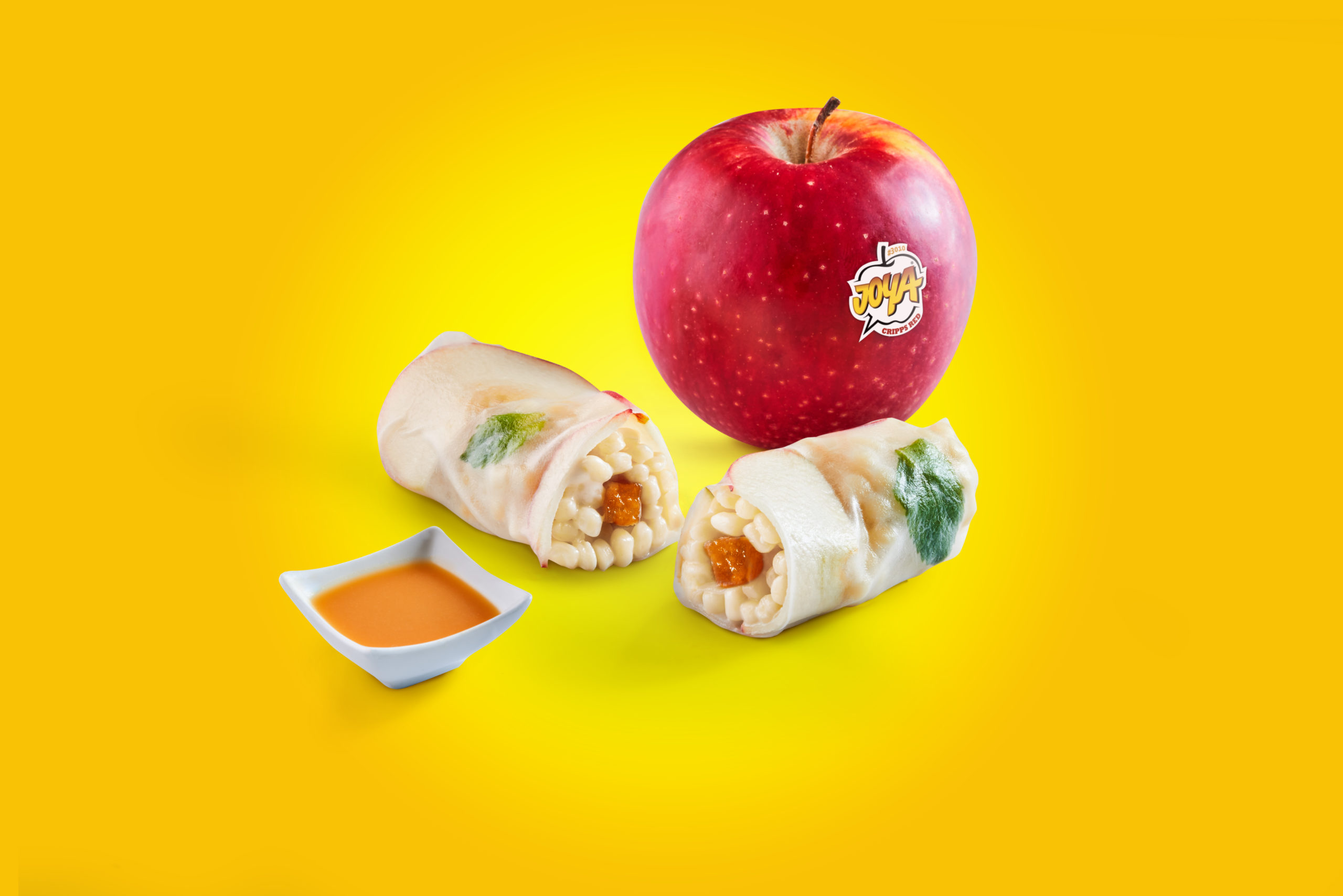 SPRING ROLLS À LA JOYA®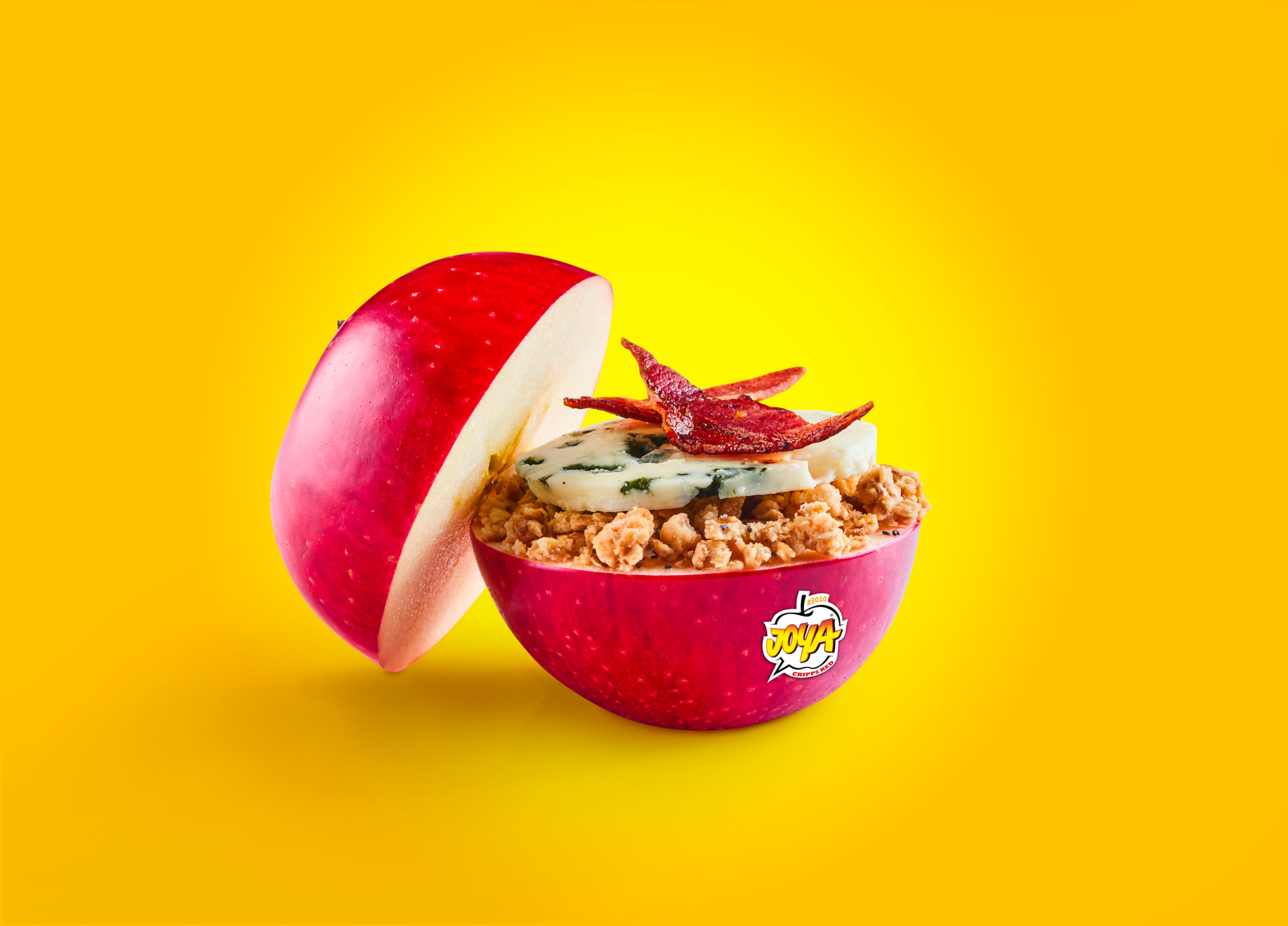 THE BAKED APPLE SURPRISE