THE BAKED APPLE SURPRISE
So you think the Baked Apple Surprise is sweet ? Make no mistake, its core is savoury !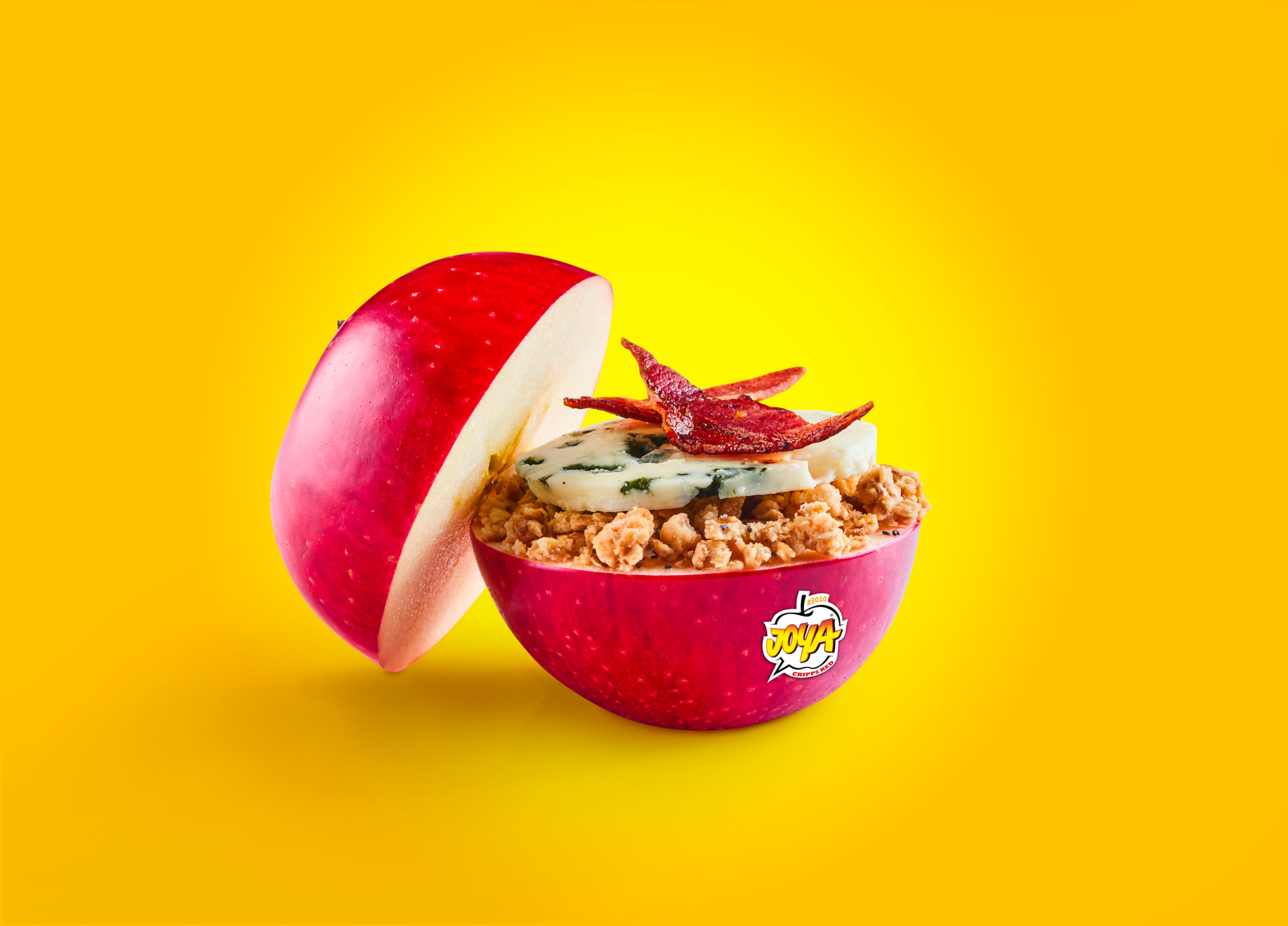 Feeds 4 :
4 JOYA® apples
200g of blue cheese
4 slices of bacon
200g of oat, flax, and sunflower seed mixture...
65g of butter
1 egg
1Cut the apples to ⅔ of their height then remove the cores.
2Cut the blue cheese into thin slices, then make 8 cheese circles (4 small ones and 4 large ones) using 2 biscuit cutters.
3Combine the leftover cheese, cereal mixture, butter and egg in a salad bowl to make a crumble topping.
4Grill the bacon and cut it into strips.
5Garnish the apples starting with the little blue cheese circles, followed by the crumble and then the bacon. Finish by covering everything with the large blue cheese circle.
6Bake at 180 ° for 15 minutes.
7Serve hot without forgetting to cover with the apple top, because a surprise always comes hidden !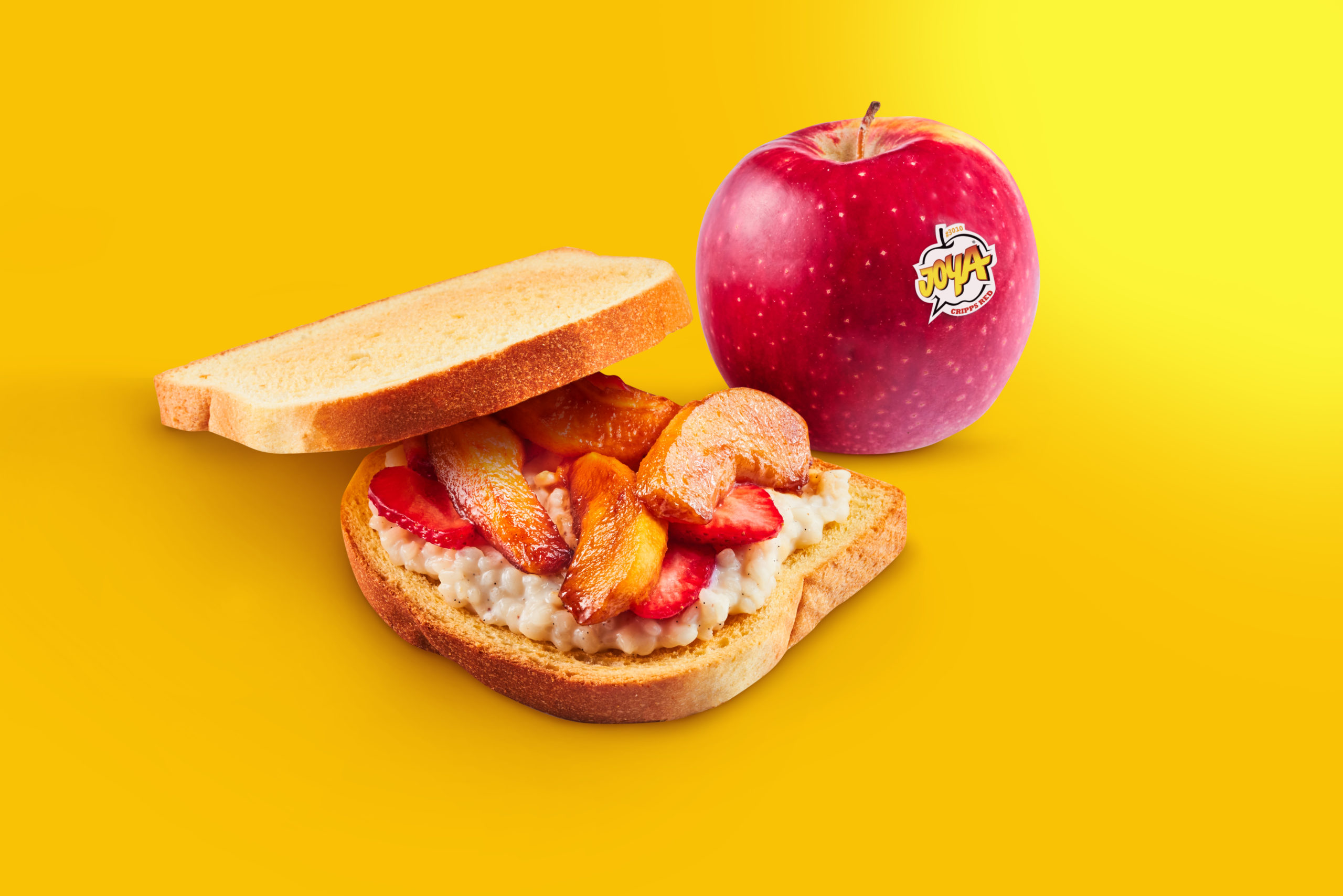 THE CROQ' JOY'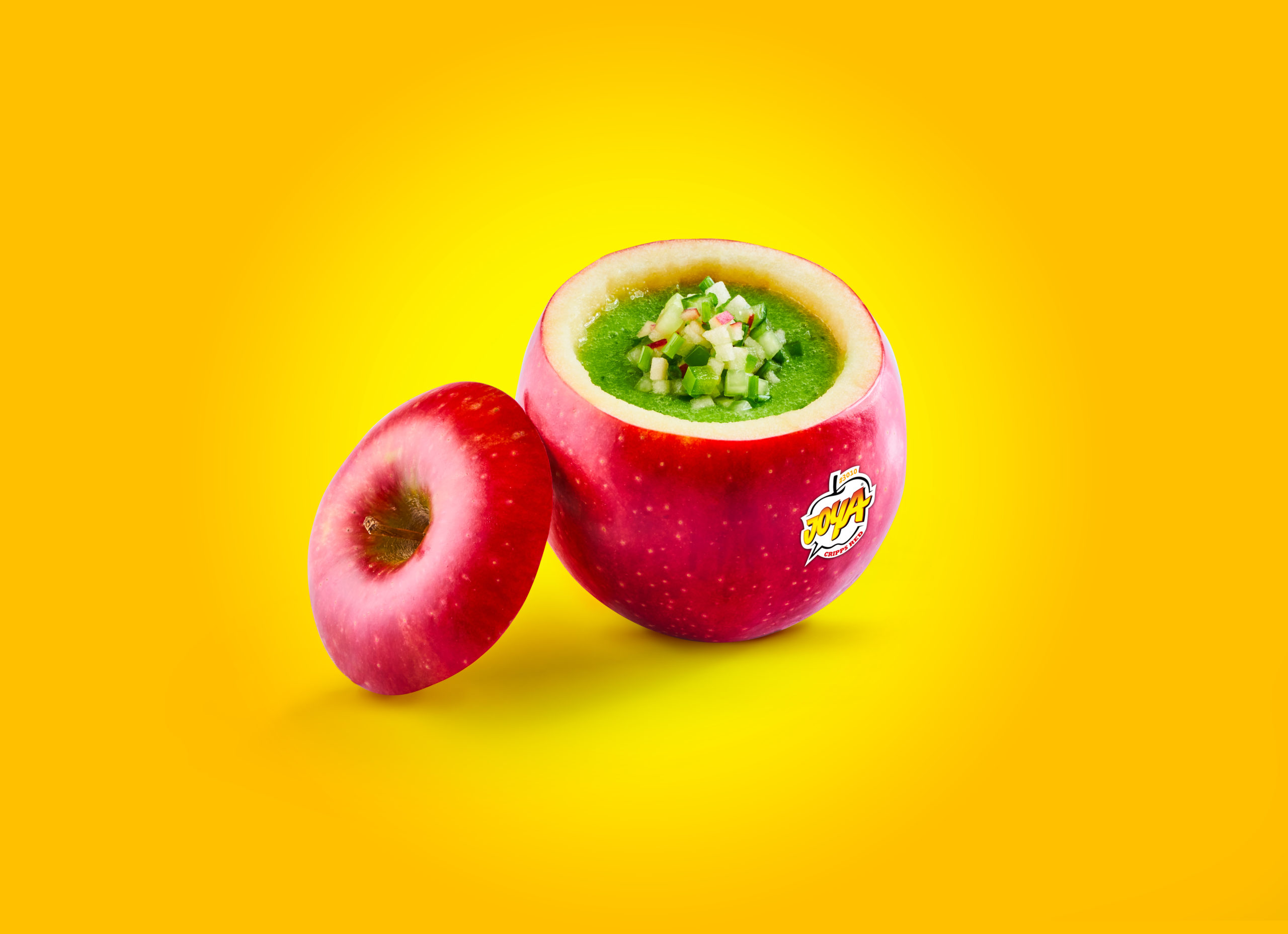 THE JOYAZPACHO